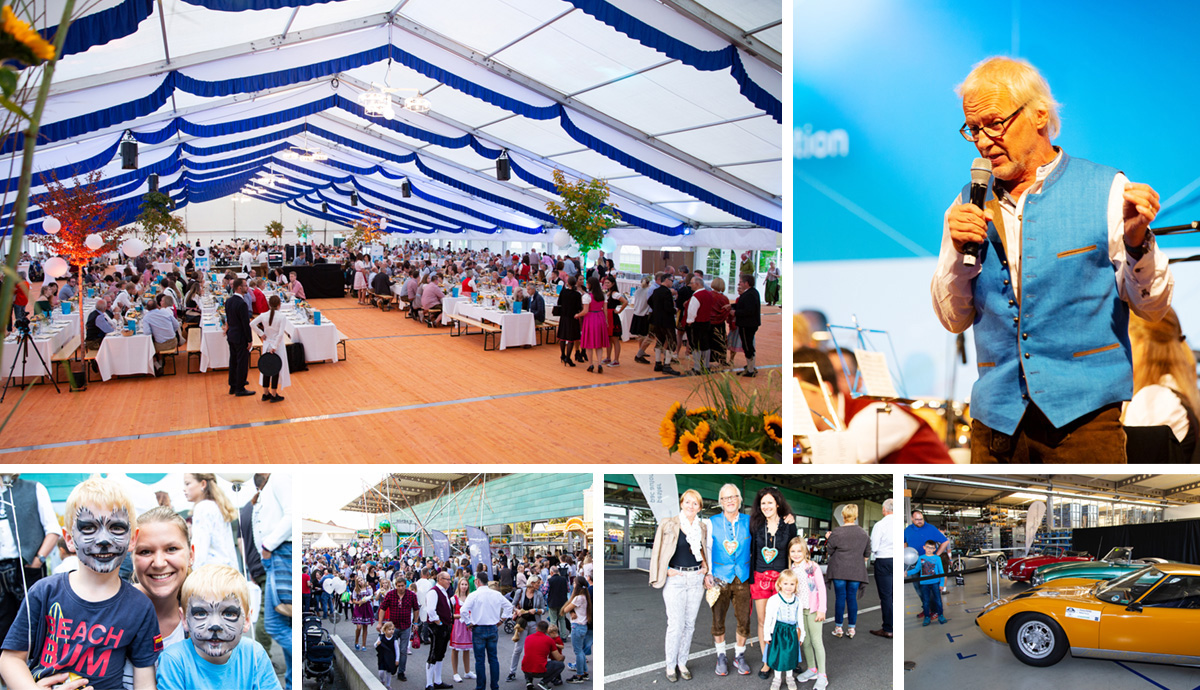 Impressions of pester´s 130th anniversary.

06.10.2018 - 130 Years Pester
On the first weekend of October, some 2,000 guests, including 1,500 in the evening, joined the corporate management to celebrate pester pac automation's 130
th
anniversary.
Founded by Emil Pester in 1888, the company is now run by Thomas Pester in the fourth generation. With over 8,000 packaging machines worldwide, pester pac automation not only stands for innovative packaging technology, but above all a Great Place to Work®.
Thomas Pester's special thanks therefore goes to his employees and their families for making the company unique.
All this was reason enough to celebrate this great anniversary, to relish the atmosphere of Pester's own 'Oktoberfest' and enjoy a tour of the packaging machine range.
Read more...