High-speed stretchwrapper with high-end stretching technology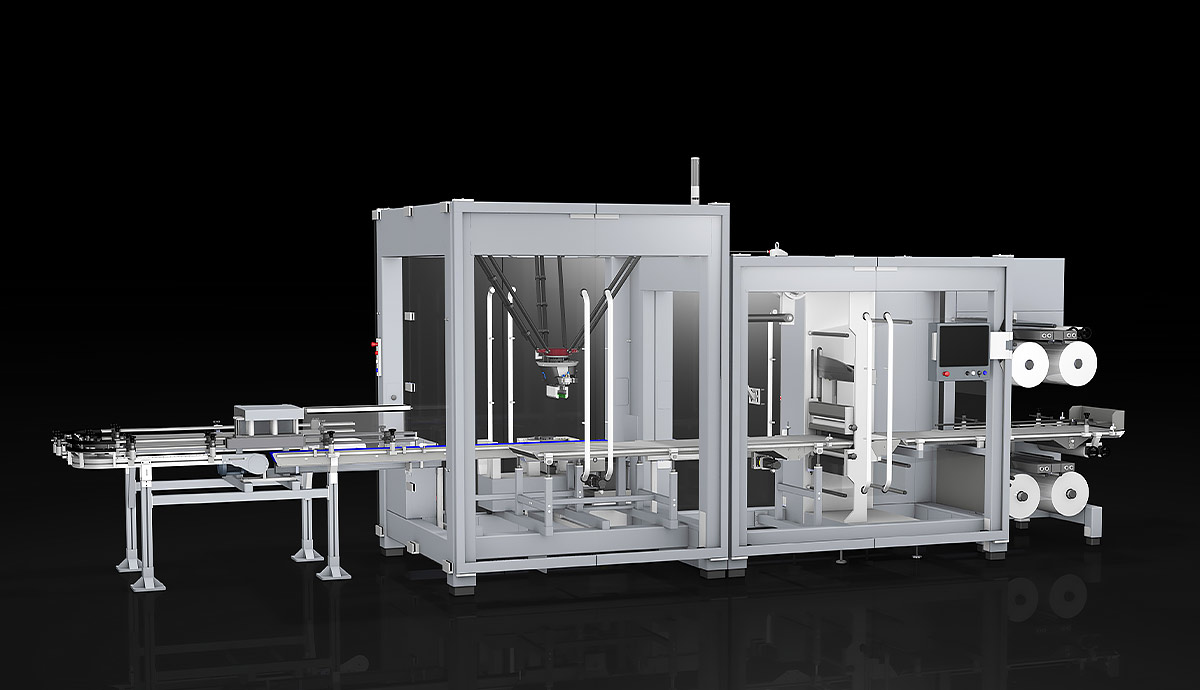 05.11.2020 - Discover the next generation of stretching technology! Our innovative stretch bundler enables you to set new benchmarks for your sustainable film packaging. The high-speed stretch bundler offers an unparalleled performance of up to 60 cycles and flexible handling for virtually all consumer products. Benefit from maximum machine efficiency in 24/7 operation, with fast format changeovers and extremely short changeover times.
Features you can rely on - stable film packaging, sustainable packaging processes and packaging materials in addition to safe transportation routes. Compared to conventional shrink wrapping, you save 75% energy, 50% material and gain 30% more space.
High-speed, flexible and fully automatic
Experience a new dimension in fully automatic and sustainable packaging technology that is ideally suited for cutting-edge production in the consumer industry.
Using intelligent robot technology, the new stretch bundle packages any consumer products such as shaped bottles, aerosol cans, jars and folding cartons. Its strengths are flexible handling of the most diverse formats and unusually shaped bottles. With an unparalleled performance of up to 60 bundles per minute, the bundler reliably processes small batches involving frequent format changeovers. Fully automatic and tool-less format changeovers promote quick and easy practicability. A centralized control system for the robot and base machine warrants simplest operability and maintenance.
The new Pester stretching technology provides bundles that are securely wrapped in stretch film without the use of a shrink tunnel. You benefit from the omission of complex safety tests and certificates and gain time and efficiency in your production. Rely on sustainable performance with the new state-of-the-art stretching technology from Pester.
Experience more